Teachers, The Gurus!!
Teaching is one of the most empowering profession in the world. Behind every successful person, whether it is a doctor, engineer, lawyer, artist, baker, or any other profession there is a teacher.
Teacher's Day is celebrated all over India on the 5th of September, as it marks the birthday of Dr Sarvepalli Radhakrishnan who was an Indian academic, professor, philosopher, and politician who served as the first Vice President of India and the second President of India. Teacher's Day has been celebrated in India since 1962.
Dr Radhakrishnan was born on September 5, 1888. He belonged to a Telugu family and studied Philosophy in University of Madras. He presented a critical and comprehensive analysis of Vedanta branch of Hindu Philosophy. He assumed the office of Vice-Chancellor of Andhra University from 1931-36. He was the Vice-Chancellor of Banaras Hindu University from 1939-48.
He also published, "The Philosophy of Rabindranath Tagore" and "The Reign of Religion in Contemporary Philosophy".
He was nominated for the Nobel Prize in literature in 1937 for the first time. He served as the first Vice president of Independent India and was in term from 1952-57 and again from 1957-62. He was then appointed as the 2nd President of India when he succeeded Dr. Rajendra Prasad. he was awarded India's highest civilian honor Bharat Ratna in 1954.
The history to why the day is celebrated as teacher's day is very important and we should mention it to our children to make them understand and realize how important a teacher is. We should help them acknowledge that they should respect their teachers, and learn from them as much as they can.
Teacher's day is not marked as a holiday in India but is celebrated by organizing different activities by the children for their teachers and having a fun time at school, which is also an essential part of the development of a child. In some schools, the senior most class of the school take the role of the teachers on that day and teach the junior classes.
Here is list of gifts you can gift your teacher this Teacher's Day.
1. Greeting Card
One of the best gifts you can give your teacher is always a greeting card. Self made greeting card shows all kinds of love and respect for your teacher. You can express and thank your teacher with good words which you can write in the card.
But if you are not very artistic, you can buy a greeting card for your teacher and it is absolutely okay.
Buy Here: Greeting Card (249.00/-)
2. A Plant
A plant is another amazing gift you can get for your teacher. It is a pleasant gift to give anyone for that matter. Teachers help us grow, and we help the plants grow by taking care of them. So, a plant makes a wonderful gift for your teacher.
Buy Here: Good Luck Air Purifying Plant (799.00/-)
3. Coffee/Tea Mug
Your teacher loves tea or coffee??
Then this is one of the best gifts you can give your teacher. She or he will remember you when ever they take a sip of coffee or tea and will bless you forever.
Buy Here: Coffee / Tea Mug (329.00/-)
4. Watch
A little expensive but again a good gift for your teacher. But make sure you use your own pocket money to buy the gift and not ask your parents for it. That actually will make it a true gift. So, remember to start saving if you are planning to gift a watch to your teacher this teacher's day.
Buy Here: Sonata Play Analog Rose Gold (1,949.00/-)
Buy Here: Fastrack Fundamentals Analog Blue Dial Men's Watch (1,695.00/-)
5. Chocolates
Chocolates spread sweetness and love. So, chocolate would make another wonderful gift for your teacher. Depending upon which chocolates your teacher likes, you can gift them.
Here is a link for a set of Cadbury chocolates with a Happy Teacher's day mug for your favorite teacher.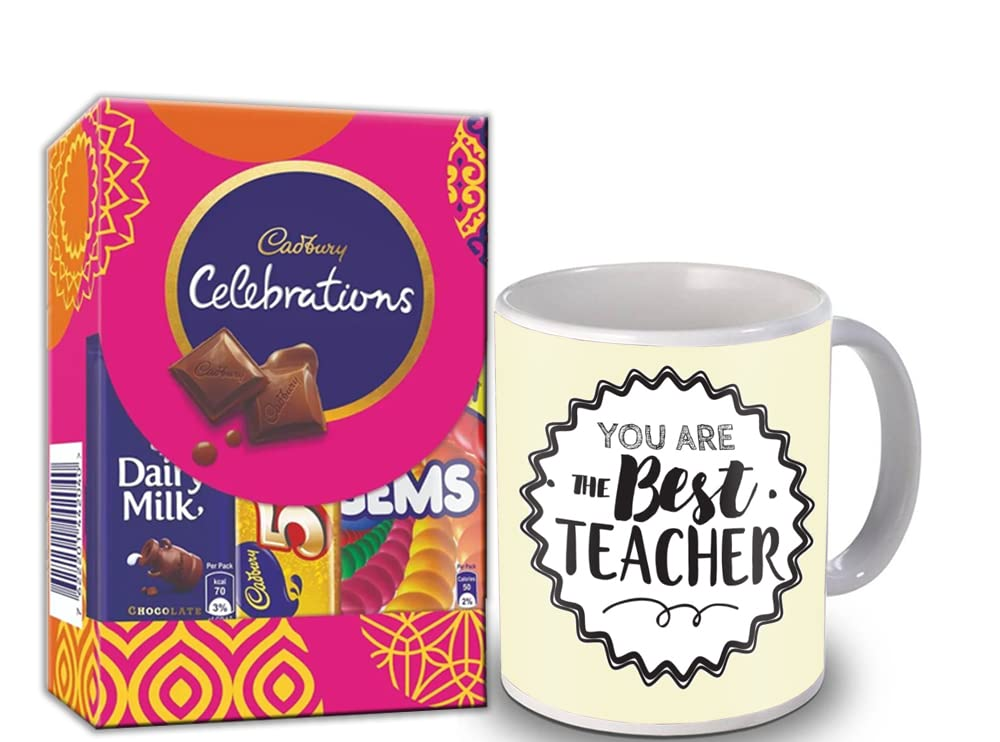 Buy Here: Cadbury chocolate with mug (399.00/-)
6. Printed Cushions
Cushions with best teacher saying, is another beautiful gift which your teacher can cherish. You can either get printed cushions or also get customized for your teacher.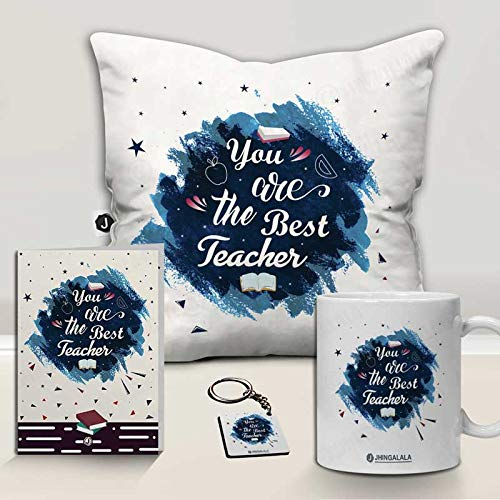 Buy Here: Printed Cushions (499.00/-)
7. Personalized Wood Photo Frame
A personalized wooden frame with your teachers picture or a picture of you and your teacher is also a gift to remember. You can choose the picture and get it printed.
Buy Here: Personalized Wood Photo Frame (499.00/-)
8. Best Teacher Trophy
World's best teacher trophy is another gift you can get for your teacher and show him or her how important they are for you. It will give them a immense happiness and even more confidence to be the best teacher for their next batch of students.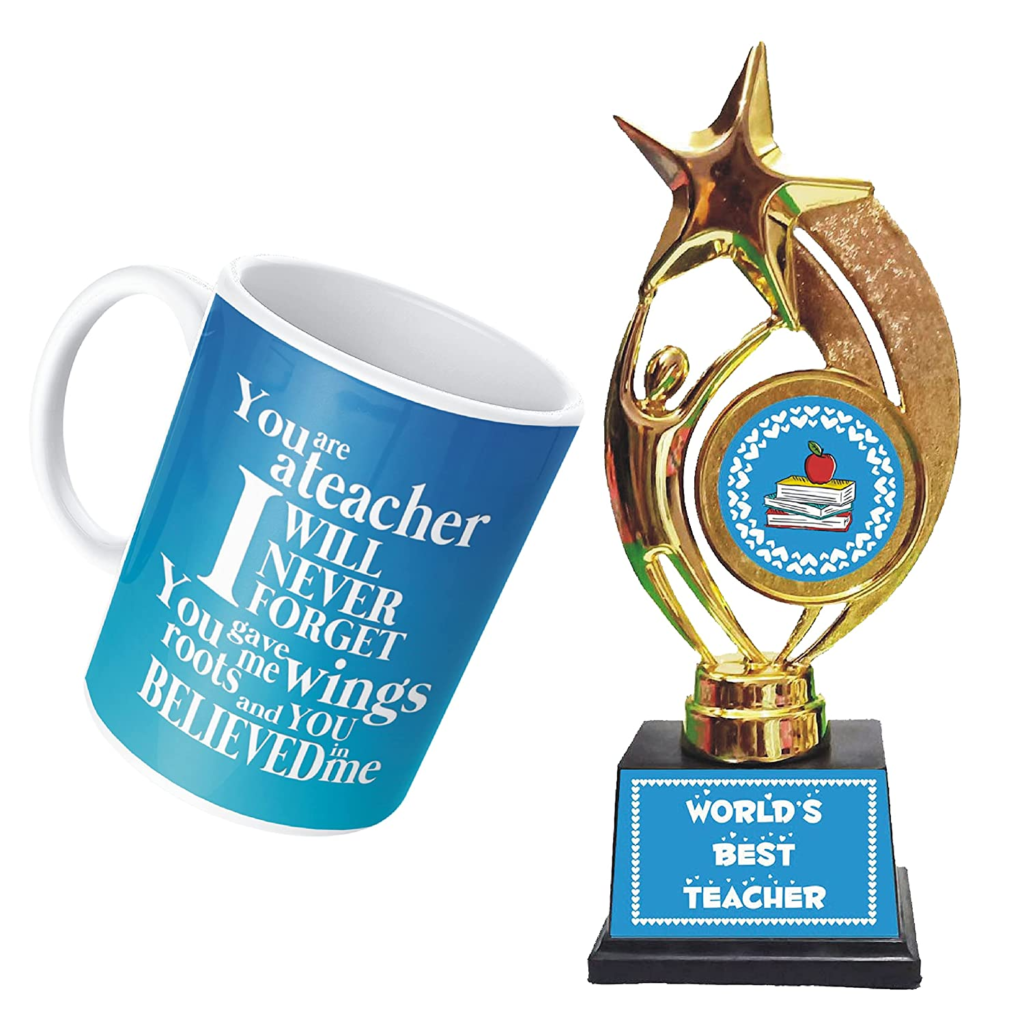 Buy Here: Coffee Mug and Trophy (399.00/-)
9. Best Teacher Sashes
Planning to give a party to your teachers? The sash is a must buy. Do not forget to give the best teacher award and make the best teacher wear the sashes. It would make them feel special.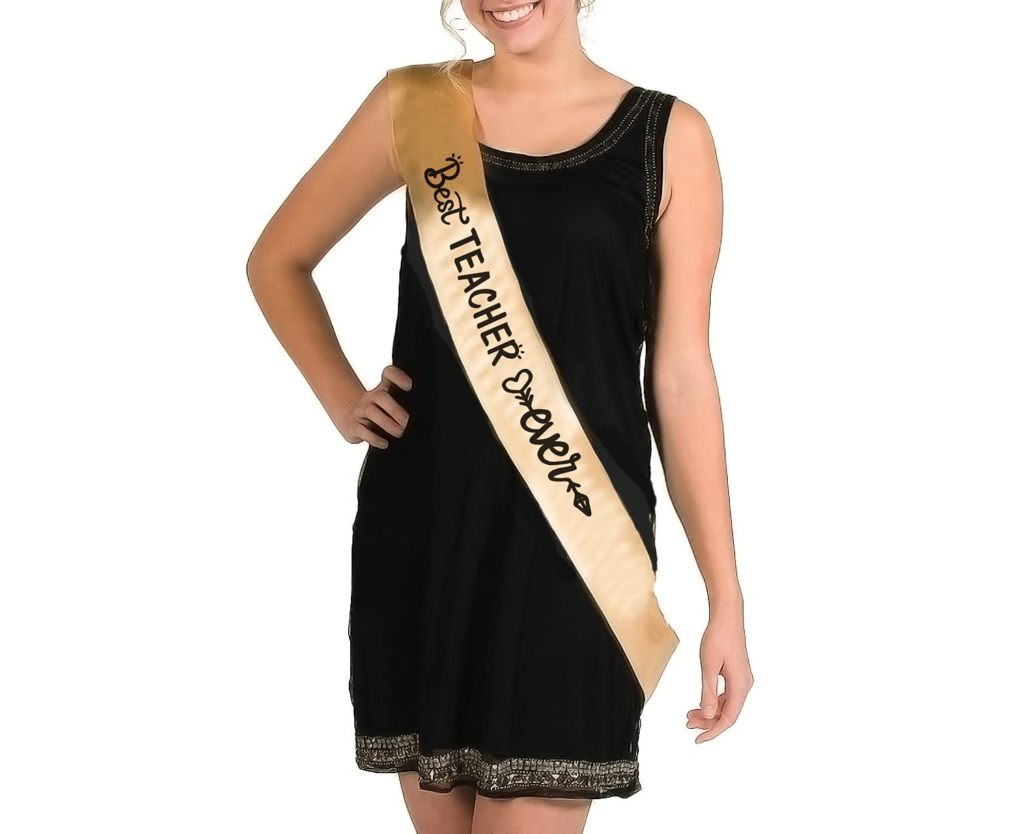 Buy Here: Best Teacher Ever sash (199.00/-)
10. Buddha
Lord Buddha is also one of the great teachers known in the history. So, gifting the Buddha idol also makes a perfect gift. Out of so many ideas you can choose your favorite.
Buy Here: Lord Buddha Smoke Back Flow Cone Incense Holder (149.00/-)
11. Pen
A pen is something a teacher always needs. So, gifting your teacher a pen will be one of the best things to do. It is one of the most useful and thoughtful gift.
Buy Here: Parker Vector Gift Set (418.00/-)
12. Best Teacher Diary Set
The best teacher ever diary set again will cheer up any teacher. So, go for this amazing best teacher diary set for your teacher and surprise him/her.
Buy Here: Teacher's Notebook Diary with Pen & Keychain (549.00/-)
13. Book
Books, most treasured thing ever. Books make one of the best gifts for almost every occasion. When it is about a teacher it is definitely one of the best gifts.
There are many books available, but one of best books to gift at this occasion would be "What Can I Give?: Life Lessons From My Teacher, A.P.J. Abdul Kalam"
Himself a great teacher, this book by Dr. A.P.J. Abdul Kalam is one of the must reads for our teachers as well as for us.
Buy Here: What Can I Give?: Life Lessons From My Teacher, A.P.J. Abdul Kalam (250.00/-)
14. Pen Stand
With a saying on top, a pen stand for the teacher's desk makes yet another good gift. Your teacher can keep it on her desk and remember you whenever she or he looks at it.
Buy Here: Best Teacher Gifts Wooden Pen stand (699.00/-)
15. Photo Frame
A frame with a quote on it or a photo frame with a photo of your teacher with you or your class will help revive all the memories which your teacher can cherish forever. It is one of the most stunning ideas for a gift for your teacher.
Buy Here: Photo Frame (349.00/-)
16. Sipper Bottle
A gift that can be used routinely, during travel, to school or even to a gym, a sipper bottle is a very useful gift for your teacher. And if it has a wonder saying on it, it adds to the beauty of it.
Buy Here: Sipper Bottle (399.00/-)
Teachers are the most precious people in our lives. We need to respect them, value them, admire them and appreciate them for all they give us. The same goes when we need to teach our children. They need to know the value of good teacher. And as parents we can help them understand that better.
Happy Teacher's Day!!
Read: Good Touch, Bad Touch!