Amazon and Flipkart have recently announced their biggest sales for the year, the great Indian Festival by Amazon and the Big Billion sale by Flipkart. Few of the deal prices have already been relieved. Every one is super excited for the sales (including me), and most of us have already build up our carts.
But did we remember to shortlist things which could help our kids, or may be are useful for them for learning new things, playing, or anything else that they need? If No, then this article is for you.
Here is a list of must buy things you should get for your new born baby.
Diapers
Diapers are the most essential thing a new born baby needs. It comforts the child as well as the mother. But do not forget to change the diaper every 4-5 hours or if the child has pooped in the diaper. Remember to use a diaper rash cream as well.
The best choice of diapers I found for my child was Pampers. Here is the link to Pampers Active Baby Diapers. They were the most comfortable diapers, the size was appropriate and they were leek proof. For 60000 plus 4 star reviews you can definitely give it a try for your new born.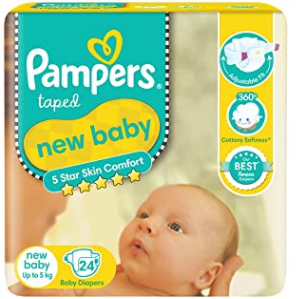 Buy Here: India
Buy Here: Other Countries
Baby Cloth Gift Set
Planning for a gift for a new born baby? Then a cloth gift set is one of the best options. The parents decide what brand moisturizer, shampoo, bottles and other things their baby will use. But if the cloth is soft and age appropriate they won't hesitate to use it. So, when gifting something to a new born baby, you can buy the cloth gift set.
With around 2500 4 star plus reviews, you can buy this gift set for a new born baby.
Buy Here: India
Buy Here: Other Countries
Waterproof Bed Sheets
Waterproof sheets are again essential for a new born baby. Yes you will be using diapers for your baby, but diaper free time is very very essential every 4-5 hours for at least half an hour for babies to prevent rashes. So, these sheets come handy. You can make your new born lie down on these sheets to prevent any spillage on the bed. Your mattresses will be as good as new.
The material is very comfortable and soft. No plastic sound. As have used them personally would definitely recommend it for every new born kid.
Buy Here: India
Buy Here: Other Countries
Rattles
The child can not see very clearly for the first month or so, but can definitely hear well. So rattles make an excellent first toy. You can keep the rattle in your hand and shake it little away from the child's ear and the child will slowly start responding.
As the child grows the child will start holding it in his or her hand and start playing with it. So, rattles make one of the best toys for the kids.
Buy Here: India
Buy Here: Other Countries
Baby Arrival Gift Set
A new baby needs all the essential products like soap, shampoo, powder, diaper rash cream, baby wipes etc. After personal experience of using Himalaya for my daughter, I would recommend the products to all parents. And if you are aware the parent is using this brand for their new born child, then it will make a lovely gift too. The products were gentle on my baby's skin and had a beautiful fragrance as well. So if you are looking for something genuine and affordable Himalaya is a good brand. Also their diaper rash cream works wonder.
There are other brands also that are available and are very good, like Chicco, Sebamed etc. You can buy the products, make a gift basket and gift it to the new born baby.
Buy Here: India
Buy Here: Other Countries
Baby Bottles
Baby bottles are also essential. If you want to exclusively breast feed your child and you are with the child all the time, then you might not need it. But in case your child is on both breast milk and formula, or you express and give or is just formula fed, bottles are very essential for a baby.
Philips Avent are one of the best bottles available. With approximately more than 8000 4 star plus reviews and with personal experience, these natural feeding bottles are one of the best available. A new born baby drinks approximately 30 ml of milk in the beginning so the 125 ml bottle will be sufficient and comfortable to use.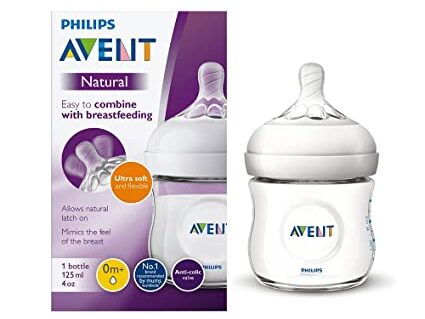 Buy Here: India
Buy Here: Other Countries
Baby Bottle Sterilizer
If the child is using a bottle, a bottle sterilizer is a must. Never reuse a bottle without washing and sterilizing it. Improperly sterilized bottles are the main cause of infection in babies and infants. So remember to sterilize the bottle before every use.
I personally used Philip's Avent Bottle Steriliser. It is very easy to use, and sterilises the bottles perfectly. Never did I every have any problem due to bottles with my child. It is a blessing so a must buy.
Buy Here: India
Buy Here: Other Countries
Baby Grooming Set
Another essential thing a new born needs is a grooming kit. A grooming kit is nothing but a collection of essential baby items like nail clippers, baby hair brush, baby comb, silicone finger brush, thermometer, medicine dispenser, nail file etc. These are easily available separately or in a gift pack. It again makes a good gift item for the child.
Buy Here: India
Buy Here: Other Countries
Diaper Bag
Diaper bag is a must for every mother. You need a bag even if you are going to the park or just for a stroll. And if you are someone who loves trips, and you are planning to take your little human on one very soon, a diaper bag is a must buy.
There should be certain things you need to look for when you buy a diaper bag. Durability, easy to carry as you might be carrying your baby as well, a changing station, having different pockets, especially pockets for bottles separately. Here is one of the best diaper bag you can buy.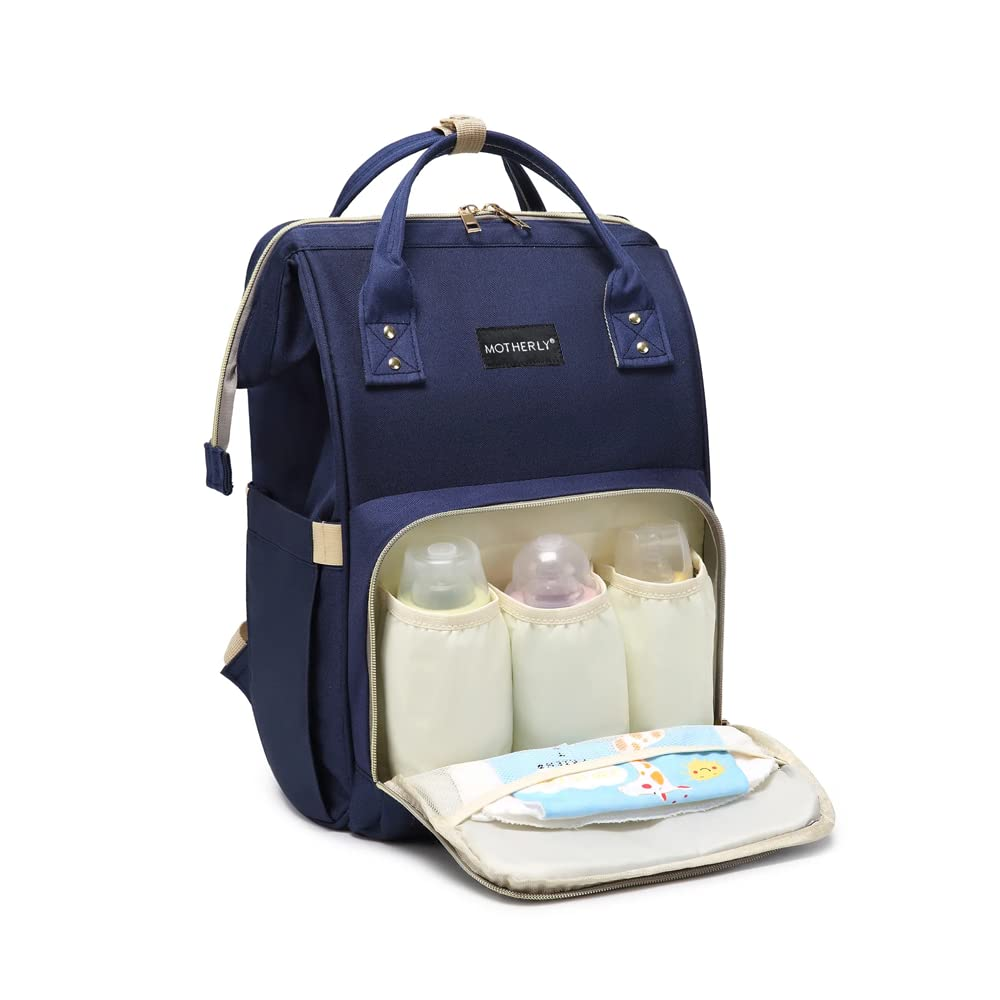 Buy Here: India
Buy Here: Other Countries
Car Seat
Taking your new born home if you do not have a car seat is a big no. Car seat is one of the most essential things for a child's safety.
The car seat for a child should be rare facing, and fixed properly in the car. If the habit starts from day 1 the child will not find it very difficult to adjust. So, start as soon as the child is born. It is difficult for the mother as well as the child but the safety of the child should not be compromised. The other good brands available are Chicco, Graco etc.
Personally we went with Luvlap for our new born and R for Rabbit car seat after she turned one and both were safe and comfortable. You should check for safety feature before buying a car seat for your child, especially the 5 point safety harness.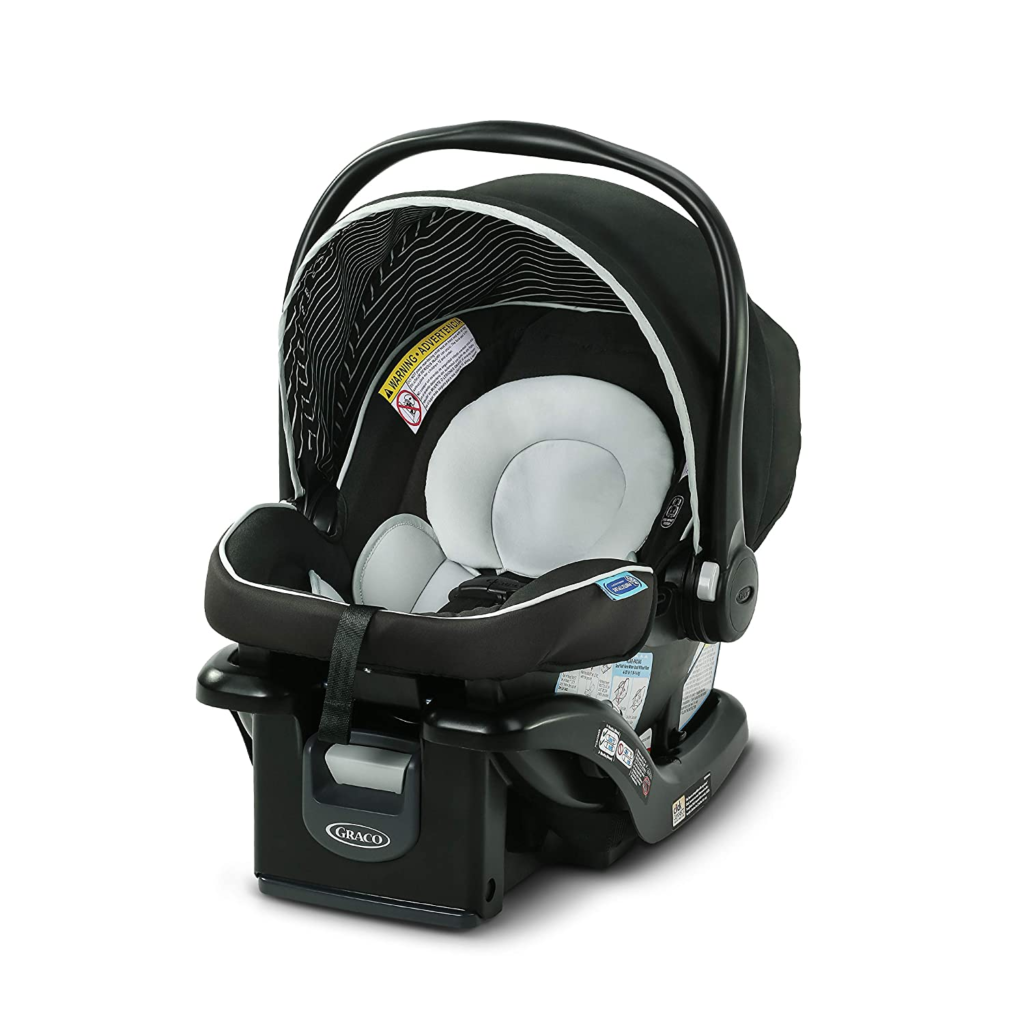 Buy Here: India
Buy Here: Other Countries
The list to buy baby products is endless. You can make your own list and save during the sale. Do add on to our list and comment below in the comment section what else can be bought for a new born baby.