All of us are concerned about our kids appearance and smile, and teeth play a very essential role in it. Not just for the appearance but also for biting and chewing, if the teeth are not aligned properly, you need to visit a professional and get it fixed. But whom should you visit is a very important question.
An orthodontist (the braces doctor) is the right person to visit for your child's crooked teeth or maligned teeth and jaw.
Who is an Orthodontist?
Dentist who are trained in preventing, diagnosing and treating dental or facial irregularities are know as orthodontist.
They are specialist in their fields unlike the other dentists and have undergone 3 years of post graduation degree in the field of orthodontics. They are the experts you can go to if you have maligned teeth, crooked teeth, a bad bite or even a jaw deformity.
When Should My Child Visit an Orthodontist?
According to the Indian Orthodontic Society (IOS) and American Association of Orthodontics (AAO) you should take your child to an Orthodontist by the age of 7 Years.
No, it is not early.
Your Orthodontist will get to know the exact situation of your child's teeth. He or she will assess and give you an idea if anything needs to be done as of now. If yes, it will be just the Phase 1 of the treatment, which will guide your child's permanent teeth to erupt in proper position.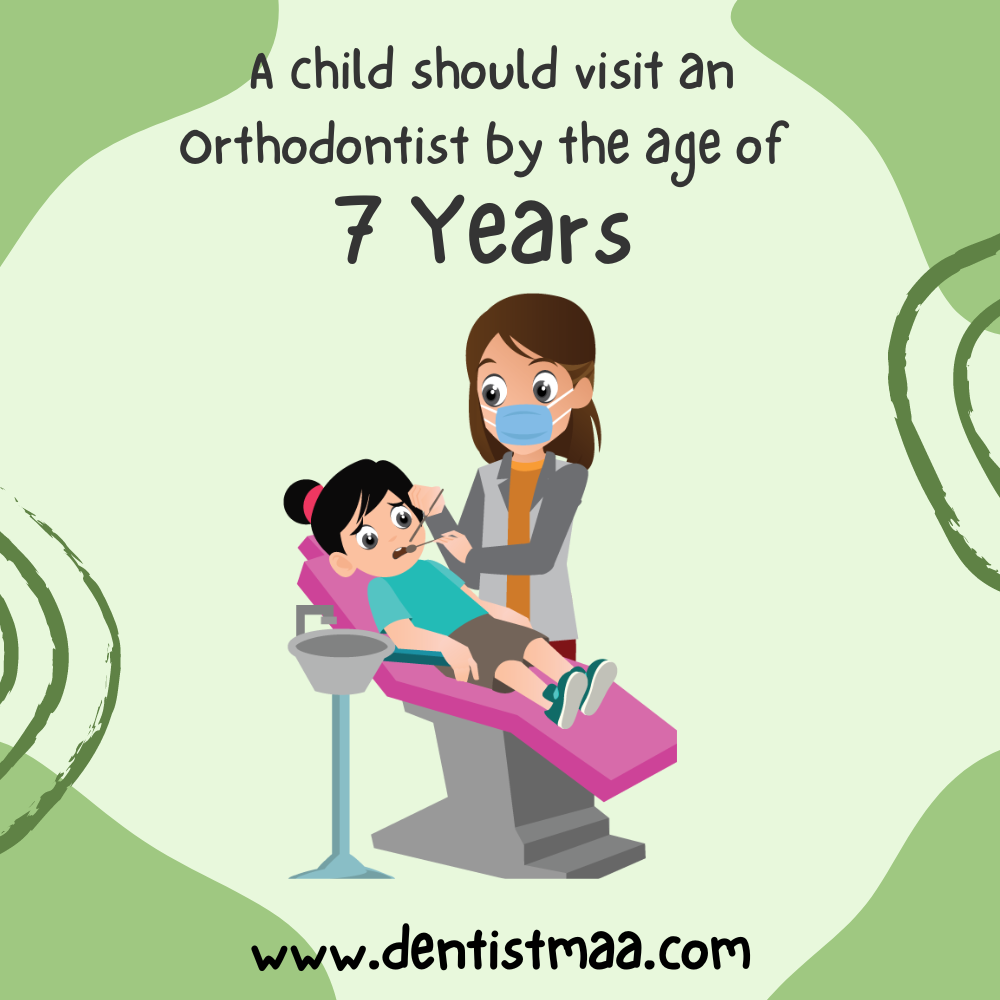 What to Expect from the First Orthodontic Visit?
Your child's orthodontist will first examine the teeth (both permanent and milk teeth), examine the bite, the jaws, occlusion and come to a conclusion if any treatment is required as of now.
There are 2 phases of treatment in orthodontics.
Phase I or the early interceptive phase: Which starts early and includes any kind of functional appliances that will help in getting the teeth in position. It also includes the breaking of any habits if the child is still having e.g. thumb sucking, or finger sucking, mouth breathing, tongue thrusting etc.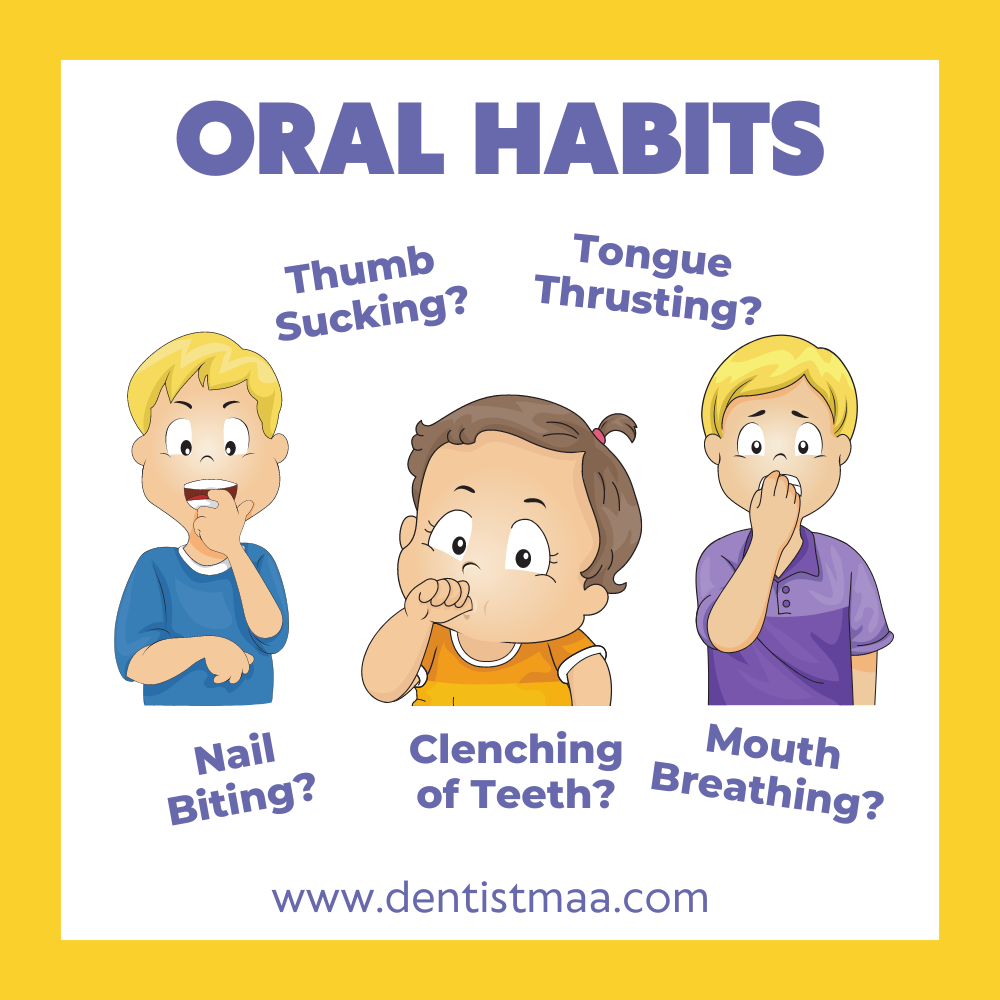 Phase I is basically an interceptive treatment for kids who might have moderate to severe problems in the future if not treated. The treatment usually helps in aligning the jaw and the teeth in such a way that the permanent teeth which are yet to erupt are in proper position. The phase I includes the headgears, chin caps, expanders etc.
Phase II: Phase II is the phase which we generally see and hear about, the braces and the aligners. This phase of treatment is done usually after the age of 10 years. It aligns the teeth, bring them into position and gives your child a beautiful smile.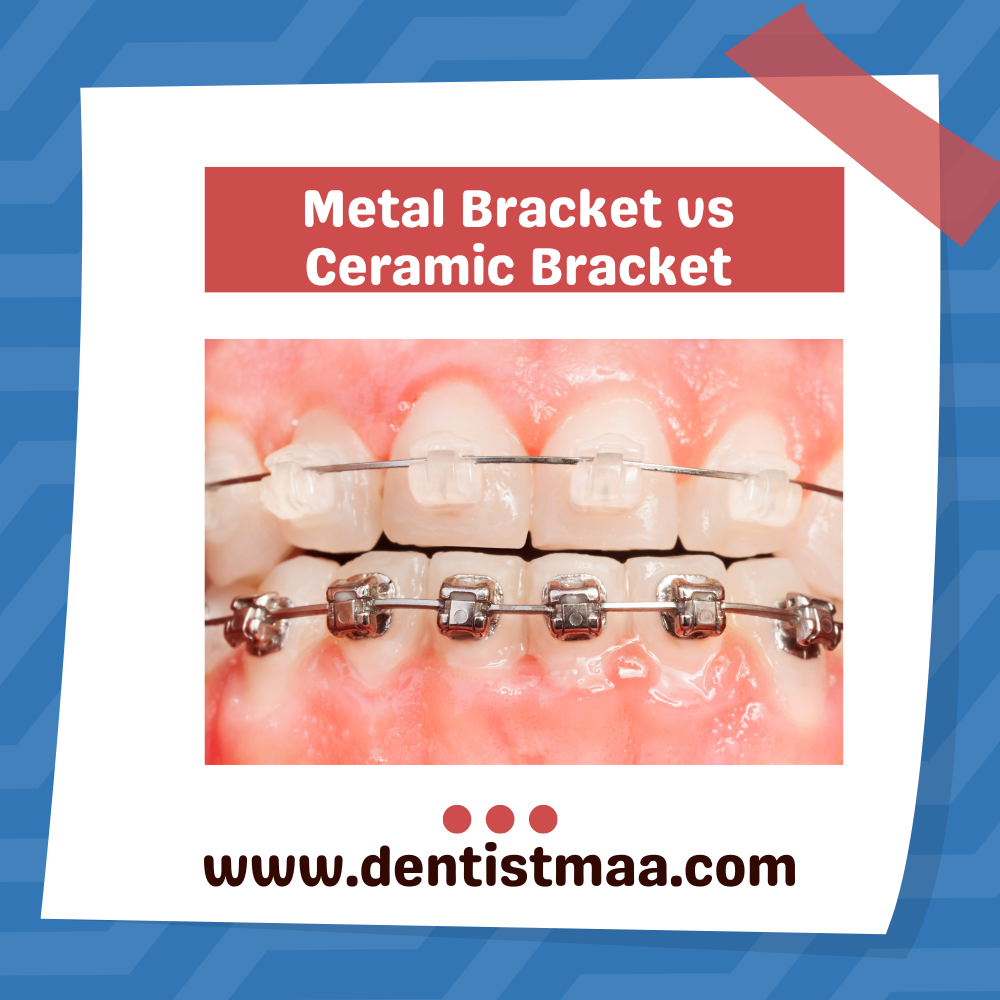 Related: 10 Amazing Tips to Relive Dental Anxiety
Will My Child Get Braces at 7 Years of Age?
Braces is mostly used for proper alignment of teeth and is recommended only after the age of 10 years. But in case your orthodontist feels that braces on the few erupted permanent teeth will help the child in the future then he or she might put braces on few of the teeth for a short period of time. But in most cases braces are avoided till the age of minimum 10 years.
Related: Is Water Flosser (Oral Irrigator) a Good Idea?
I did not take my child to an Orthodontist at the age of 7 years, should I visit now?
YES! Take your child to an orthodontist whatever age the child is of. If your orthodontist feels that your child's bite is not proper, the child is having a deep bite or crooked teeth, they will recommend orthodontic treatment for your child which is a must.
Orthodontics has now advanced to such levels that an adult can get the treatment done if they feel conscious about their smile, have problem with their bite or want closure of spaces.
So, an orthodontist is the right person to visit if you have crooked teeth and want a beautiful smile.
Related: Grinding of Teeth in Toddlers
Disclaimer:
This blog provides general information about taking your child to an orthodontist. The opinion and content on this blog is only for conversational purposes and should not be interpreted as medical or dental advice pertaining to any particular individual. If the reader or any other person has a medical concern, he or she should consult with an appropriate licensed medical physician or a health care provider.